Garage Door Spring Repair And Installation In Houston, TX
Garage door spring repair and installation can be tedious and time-consuming, but it doesn't have to be. BBM Garage Door is a professional garage door spring repair specialist in Houston, Texas, and the surrounding areas.
We can help with your garage door spring installation. We accurately measure the garage door springs to fit them correctly on the door and provide applicable warranties for their service.
By hiring BBM Garage Door, you'll be able to get your garage door springs fixed in no time! Plus, with easily accessible replacement parts readily available, repairs can typically be made quickly.
At BBM Garage Door, we understand how stressful it can be when a garage door breaks unexpectedly. That's why we proudly offer our customers same-day installation. We are available 24 hours a day. Additionally, we have access to a wide selection of garage door springs and openers in stock for immediate purchase.
Our garage door springs are made from high-quality materials and have reliable warranties for parts and labor. We understand that everyone's needs are unique, so if you don't find what you're looking for in our selection, please don't hesitate to reach out to us. Our knowledgeable team is always eager to help you find the best solution!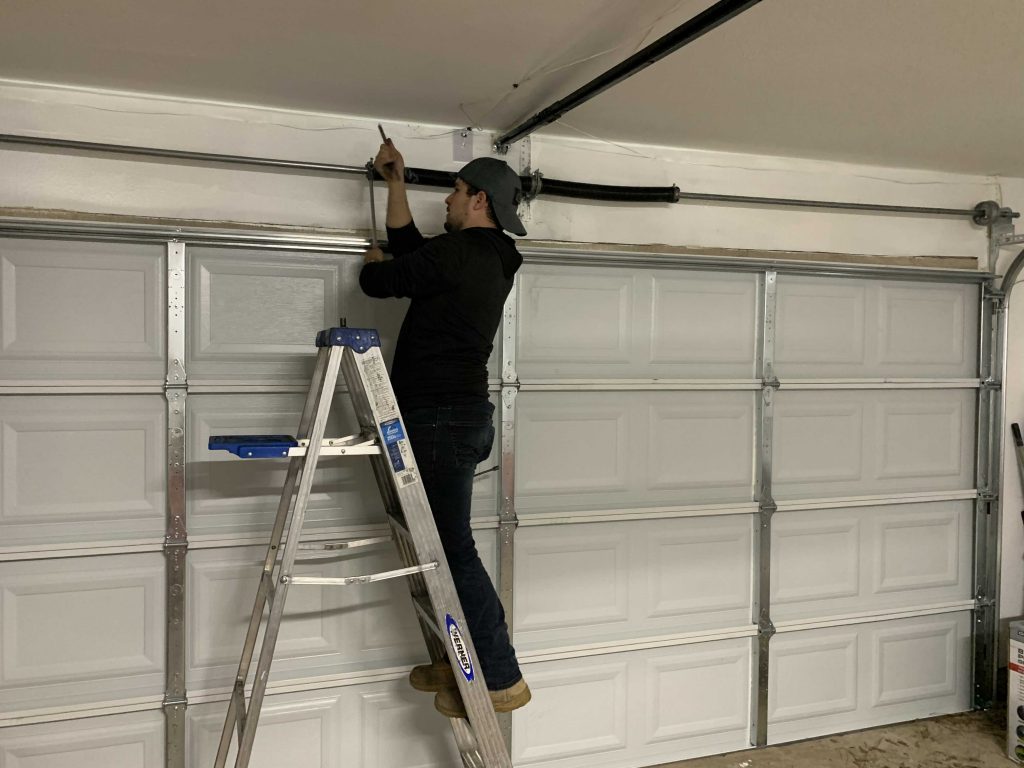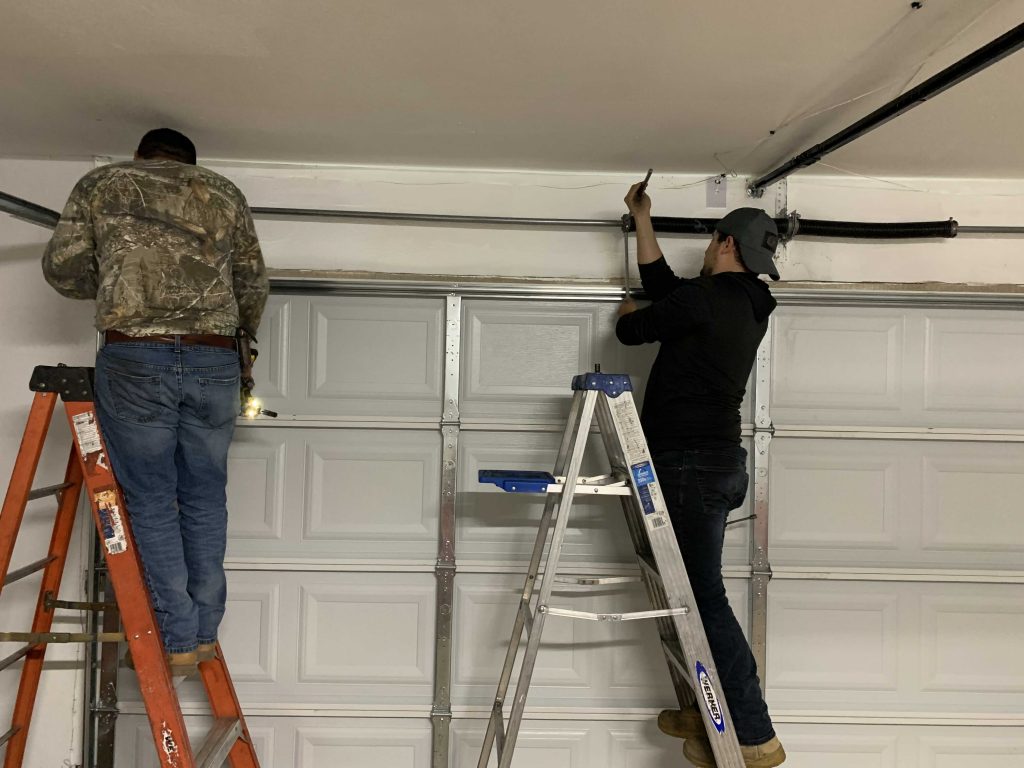 Best Practices For Garage Door Spring Repair In Houston, TX
Regarding garage door spring repair, safety is essential. For this reason, we only use professional tools, techniques, and products. Firstly, we inspect all equipment and hardware needed before completing a repair or replacement.
Secondly, we take necessary safety precautions, such as wearing protective gear, gloves, and safety glasses. We may even wear a face mask, as some springs may contain asbestos, which can be hazardous to your health. Taking the necessary precautions before handling any garage door spring is essential to ensure safety.
Thirdly,  we secure the existing system before making any adjustments. Finally, replacing springs may not necessitate additional lubrication or balance tests in many cases. When undertaking more extensive repairs or releases, more intricate procedures may need to be implemented to guarantee a successful outcome.
Garage Door Torsion V.S. Extension Springs.
Both garage door torsion springs and extension springs are essential components of a typical residential garage door system. Torsion springs provide the necessary lift that enables the average homeowner to open their garage door relatively quickly, typically using an electric motor.
Torsion springs offer superior balance, stability, and durability compared to extension springs, making them a more reliable and long-lasting choice.
Extension springs provide a counterbalancing tension when stretched from their original position and attached to the horizontal tracks on either side of the door frame. This tension helps to ensure that the door remains securely in place, allowing for smooth and reliable operation.
While extension springs require more regular maintenance due to daily wear and tear, torsion springs will usually last for 10-15 years, given proper care and regular lubrication.
We Use High-Quality Garage Door Springs.
Garage door springs are an incredibly important part of the garage door system. Without them, a garage door wouldn't be able to open and close properly. Springs are rated by the number of cycles they can complete before needing to be replaced.
One cycle is considered one up-and-down movement of the garage door. It's essential to understand how many cycles your springs can handle to know when it's time for a replacement.
Garage door springs come in different weight classes, which determines how much pressure they can take before breaking or being damaged beyond repair. Knowing what kind of spring your garage needs is key to buying the right type and replacement frequency.
The most common types of torsion springs include standard-duty, long-life, and extra-long-life models that vary in quality and durability depending on usage requirements.
Unfortunately, many competitors in this industry use inferior-grade springs, leaving customers with a bad experience and unreliable service.
At BBM Garage Door, we only use high-grade steel springs tested and rated for 25,000-50,000 cycles. Our garage door spring's cycles are significantly longer than other spring systems, ranging from 5,000 to 15,000 cycles.
The increased lifespan of our springs translates into a better customer experience. It helps minimize future repair costs associated with prematurely replacing garage door springs.
Our commitment to using superior materials ensures that you get the best quality product available today at an affordable price! Check out this article from Ingstrup on WHY HIRE A PROFESSIONAL TO REPAIR YOUR GARAGE DOOR SPRINGS?
At BBM Garage Door, we will fix your garage door springs quickly and professionally. We have been providing comprehensive repair services for many years. We are certified experts in all aspects of residential garage doors.
Our team of technicians has the necessary knowledge to diagnose the issue promptly and provide you with an efficient repair solution. Furthermore, we use only top-quality parts to ensure that your door functions smoothly and safely. With our reliable same-day service and competitive rates, expect quality results in no time!
Call us at (713) 598-3837 or fill out a form, and we will get you a quote!
We're available for a free consultation and estimate at your convenience